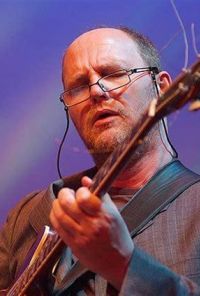 Ambleside Days 04/09/2022 Evening
Not Rated
180 mins 2D Digital Event Ticket £45.00
Synopsis
Do not buy individual tickets if you want the Festival Pass for all the concerts, please ring 015394 33845 option 1.

Day 4 of the Festival. Evening 7.30pm

A celebration of the festival in two parts featuring:

Mike Walker – Guitar,
Hermine Deurloo – Harmonica,
Marcio Doctor percussion,
Gwilym Simcock – Piano,
Norma Winstone – Vocals
Frank Harrison- Piano,
Tim Garland – Sax,
Asaf Sirkis – Drums,
Lawrence Cottle – Bass,
Ian Thomas – Drums,
Zsofia Boros – Guitar,
Steve Watts – Double Bass,
Booking Information
IF YOU WOULD LIKE TO BUY A FESTIVAL PASS PLEASE RING 01539433845 OPTION1.
If you wish to book a movie deal for this film, please do not book online, but call us on 015394 33845.