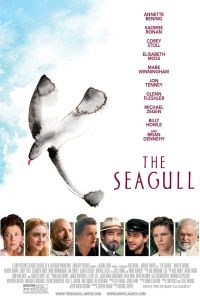 The Seagull
Rated 12A
99 mins 2D Digital Drama Adults £8.00 Concessions £7.00 Evening £9.00
Synopsis
An aging actress named Irina Arkadina pays summer visits to her brother Pjotr Nikolayevich Sorin and her son Konstantin on a country estate. On one occasion, she brings Trigorin, a successful novelist, with her. Nina, a free and innocent girl on a neighboring estate, falls in love with Boris Trigorin. As Trigorin lightly consumes and rejects Nina, so the actress all her life has consumed and rejected her son, who loves Nina. The victims are destroyed while the sophisticates continue on their way.
Content Advisory: Infrequent scenes of violence
First UK Showing: 7th September 2018
If you wish to book a movie deal for this film, please do not book online, but call us on 015394 33845.