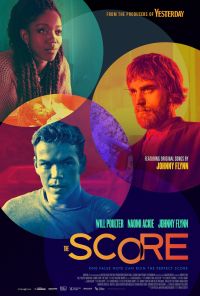 The Score
Rated 15
100 mins 2D Digital Crime Adults £8.00 Evening £9.00
Synopsis
Two small time crooks, MIKE (Johnny Flynn) and TROY (Will Poulter), are on a mission – the 'score' – that they both expect will transform their circumstances. At a roadside café, as they wait for a hand-over, Troy falls in love with the waitress, GLORIA (Naomi Ackie), and begins to question his life choices, while the threat of real danger is driving to meet them.
Content Advisory: strong language
First UK Showing: 9th September 2022
If you wish to book a movie deal for this film, please do not book online, but call us on 015394 33845.