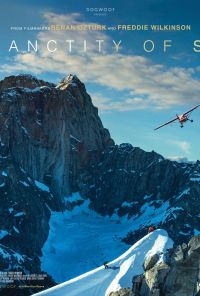 The Sanctity Of Space
Rated 12A
100 mins 2D Digital Adventure Adults £8.00 Concessions £7.00 Evening £9.00
Synopsis
More than eighty years after Brad Washburn first photographed Denali in Alaska, climbing buddies Renan Ozturk and Freddie Wilkinson look at some of Washburn's images and have this crazy idea: rather than go up, their dream is to go sideways — across the range's most forbidding peaks, the Moose's Tooth massif. It's a decidedly new school way to explore the same landscape Washburn first discovered.

As they pioneer the route over the course of two expeditions, enduring freezing bivies, cut ropes, and rockfall along the way, their desire to be the first to complete the audacious line grows into an obsession.
Content Advisory: infrequent strong language, moderate bloody images
First UK Showing: 4th March 2022
If you wish to book a movie deal for this film, please do not book online, but call us on 015394 33845.