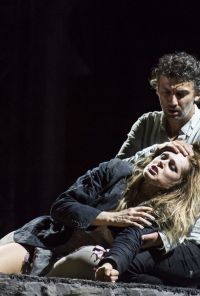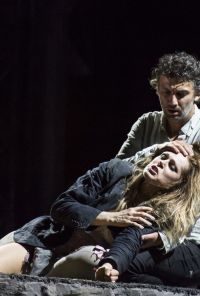 The Royal Opera: Manon Lescaut
Puccini's first triumph returned to Covent Garden for the first time in 30 years in a new staging by Jonathan Kent, starring Kristine Opolais and Jonas Kaufmann.

Puccini's publisher tried to prevent him from adapting Abbé Prévost's L'Histoire du chevalier des Grieux et de Manon Lescaut – Massenet had already created a highly successful opera based on the novel. But Puccini was not to be dissuaded, claiming 'a woman like Manon can have more than one lover'. Despite a troubled gestation (five librettists were engaged in the project), the premiere of Manon Lescaut in 1893 was Puccini's first major triumph – a hit with both public and critics. Puccini's sumptuous, richly-coloured score is characterized by youthful vitality and filled with glorious melodies, from Des Grieux and Manon's passionate duet 'Vedete? io son fedele' to the overwhelming desolation of Manon's final aria 'Sola, perduta, abbandonata'.

Jonathan Kent – director of The Royal Opera's Tosca – created this production of Manon Lescaut in 2014, The Royal Opera's first production of the opera in 30 years. Kent finds contemporary resonance in the story of a woman tempted and misguided into acting against her best interests, and who finally receives retribution far more severe than her actions could ever deserve. Designs by Paul Brown create a harsh environment riven through with societal hypocrisy, in which Manon is trapped by those who will exploit her – and from which the only escape can be death.