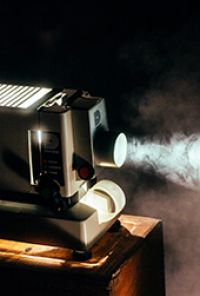 The Post
Rated 12A
116 mins 2D Digital Biography Adults £8.00 Concessions £7.00 Evening £9.00
Synopsis
In June 1971 The New York Times, the Washington Post and the nation's major newspapers took a brave stand for freedom of speech and reported on the Pentagon Papers, the massive cover-up of government secrets that spanned four decades and four US Presidents.

At the time, the Post's Katherine Graham (Streep) was still finding her footing as the country's first female newspaper publisher, and Ben Bradlee (Hanks), the paper's volatile, driven editor, was trying to enhance the stature of the struggling, local paper.

Together, the two formed an unlikely team, as they were forced to come together and make the bold decision to support The New York Times and fight the Nixon Administration's unprecedented attempt to restrict the first amendment.

The screenplay for THE POST comes from Josh Singer, who received the Academy Award for SPOTLIGHT, and music will be written by Spielberg's long-time collaborator John Williams. THE POST also stars Sarah Paulson, Bob Odenkirk, Tracy Letts, Bradley Whitford, Bruce Greenwood, Matthew Rhys and Alison Brie.
Content Advisory: strong language, brief battle violence
First UK Showing: 19th January 2018
If you wish to book a movie deal for this film, please do not book online, but call us on 015394 33845.