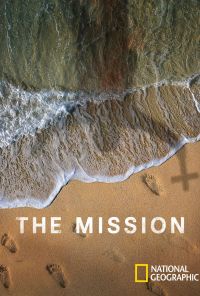 The Mission
Rated 12A
103 mins 2D Digital Documentary Adults £8.00 Concessions £7.00 Evening £9.00
Synopsis
In 2018 a shocking event made headlines around the world: a young American missionary, John Chau, had been killed while attempting to contact one of the world's most isolated peoples on remote North Sentinel Island. From acclaimed directors Amanda McBaine and Jesse Moss (BOYS STATE), National Geographic Documentary Films' THE MISSION uncovers the gripping story beyond the headlines. Through exclusive interviews, and with unprecedented access to Chau's secret plans, personal diaries, and video archives, THE MISSION reveals the mythology of exploration that inspired him, the evangelical community that supported his quest, and his own father's heartbreak as Chau's youthful thirst for adventure became a fatal obsession.
Content Advisory: moderate violence, injury detail, sexual violence references, racism
First UK Showing: 17th November 2023
If you wish to book a movie deal for this film, please do not book online, but call us on 015394 33845.