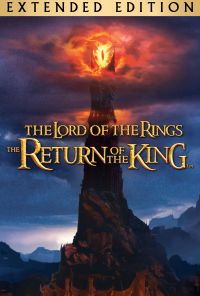 The Lord of the Rings: The Return of the King EXTENDED VERSION
Rated 12A
193 mins 2D Digital Adventure Adults £8.00 Concessions £7.00 Evening £9.00
Synopsis
Gandalf and Aragorn lead the World of Men against Sauron's army to draw his gaze from Frodo and Sam as they approach Mount Doom with the One Ring.
Content Advisory: Contains intense battle violence and horror scenes.
First UK Showing: 26th July 2020
If you wish to book a movie deal for this film, please do not book online, but call us on 015394 33845.