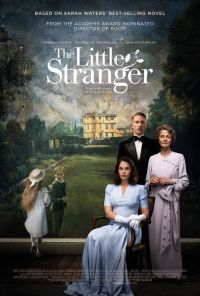 The Little Stranger
Rated 12A
111 mins 2D Digital Drama Adults £8.00 Concessions £7.00 Evening £9.00
Synopsis
THE LITTLE STRANGER tells the story of Dr Faraday, the son of a housemaid, who has built a life of quiet respectability as a country doctor. During the long hot summer of 1947, he is called to a patient at Hundreds Hall, where his mother once worked. The Hall has been home to the Ayres family for more than two centuries. But it is now in decline and its inhabitants - mother, son and daughter - are haunted by something more ominous than a dying way of life. When he takes on his new patient, Faraday has no idea how closely, and how terrifyingly, the family's story is about to become entwined with his own.
Content Advisory: Moderate threat, bloody images, infrequent strong language
First UK Showing: 21st September 2018
If you wish to book a movie deal for this film, please do not book online, but call us on 015394 33845.