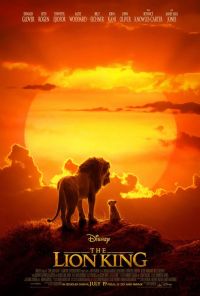 The Lion King
Rated PG
118 mins 2D Digital Adventure Adults £8.00 Concessions £7.00 Evening £9.00
Synopsis
Simba idolises his father, King Mufasa, and takes to heart his own royal destiny. But, not everyone in the kingdom celebrates the new cub's arrival. Scar, Mufasas brother—and former heir to the throne—-has plans of his own. The battle for Pride Rock is ravaged with betrayal, tragedy and drama, ultimately resulting in Simba's exile. With help from a curious pair of newfound friends, Simba will have to figure out how to grow up and take back what is rightfully his.
Content Advisory: Mild threat, violence
First UK Showing: 19th July 2019
If you wish to book a movie deal for this film, please do not book online, but call us on 015394 33845.