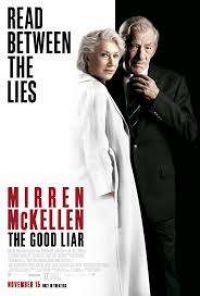 The Good Liar
Rated 15
109 mins 2D Digital Drama Adults £8.00 Evening £9.00
Synopsis
Career con artist Roy Courtnay can hardly believe his luck when he meets well-to-do widow Betty McLeish online. As Betty opens her home and life to him, Roy is surprised to find himself caring about her, turning what should be a cut-and-dry swindle into the most treacherous tightrope walk of his life.
Content Advisory: Very strong language, strong violence, gory image, sexual violence, nudity
First UK Showing: 8th November 2019
If you wish to book a movie deal for this film, please do not book online, but call us on 015394 33845.