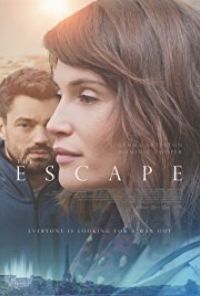 The Escape
Rated 15
101 mins 2D Digital Drama Adults £8.00 Evening £9.00
Synopsis
Tara loves her children deeply and to all those around her, her life is seemingly perfect. But Tara feels trapped. She knows there is something fundamentally missing. Something unfulfilled. Something unknown . When her friends and family fail to understand the depth of her desperation, her ideas and feelings are so overwhelming that she has to run away, to find a place where she can be herself again. She goes on a courageous and perilous journey, leaving her husband and abandoning her children. Through a series of dangerous and incendiary encounters, she discovers the woman she really is, what she really feels and the life she really wants.
Content Advisory: Strong language, sex
First UK Showing: 3rd August 2018
If you wish to book a movie deal for this film, please do not book online, but call us on 015394 33845.