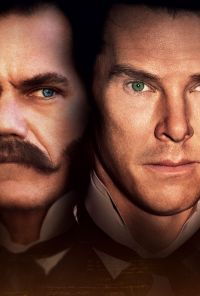 The Current War
Rated 12A
108 mins 2D Digital Biography Adults £8.00 Concessions £7.00 Evening £9.00
Synopsis
Starring Benedict Cumberbatch as Thomas Edison and Michael Shannon as George Westinghouse, THE CURRENT WAR is the epic story of the cutthroat competition between the greatest inventors of the industrial age over whose electrical system would power the new century. Backed by J.P. Morgan, Edison dazzles the world by lighting Manhattan. But Westinghouse, aided by Nikola Tesla, has seen fatal flaws in Edison's direct current design. Igniting a war of currents, Westinghouse and Tesla bet everything on risky and dangerous alternating current. Directed by Alfonso Gomez‐Rejon (Me and Earl and the Dying Girl) and written by playwright Michael Mitnick (Sex Lives of our Parents), THE CURRENT WAR also stars Katherine Waterston, Nicholas Hoult, Tom Holland, Matthew Macfadyen, and Tuppence Middleton.
Content Advisory: Moderate bloody images, execution scenes
First UK Showing: 26th July 2019
If you wish to book a movie deal for this film, please do not book online, but call us on 015394 33845.