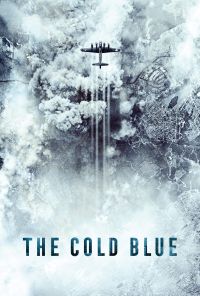 The Cold Blue
Thursday 4th July 2019 at 8.00pm

They Flew. They Fought. They Died. They Won. THE COLD BLUE is a meditation on youth, war and trauma, and stands as a tribute to one of the world's great filmmakers and the men of the 8th Air Force who flew mission after suicidal mission in the Second World War. Nine of the very few surviving veterans were interviewed in the summer of 2017, and their voices take us through the harrowing summer of 1943.

William Wyler, one of Hollywood's most renowned and versatile directors, went to Europe to document the Air War in progress. Wyler flew actual combat missions with B-17's – and one his three cinematographers was killed during filming. Incredibly, all of the raw color footage Wyler shot for THE MEMPHIS BELLE was recently discovered deep in the vaults of the National Archives, and a new film has been constructed out of the material.

This event includes an exclusive behind the scenes look at the making of THE COLD BLUE.