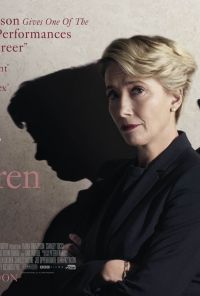 The Children Act
Rated 12A
105 mins 2D Digital Drama Adults £8.00 Concessions £7.00 Evening £9.00
Synopsis
As her marriage to Jack (Stanley Tucci) flounders, eminent High Court judge Fiona Maye (Emma Thompson) has a life-changing decision to make at work - should she force a teenage boy, Adam (Fionn Whitehead), to have the blood transfusion that will save his life? Her unorthodox visit to his hospital bedside has a profound impact on them both, stirring strong new emotions in the boy and long-buried feelings in her.
Content Advisory: infrequent strong language
First UK Showing: 24th August 2018
If you wish to book a movie deal for this film, please do not book online, but call us on 015394 33845.