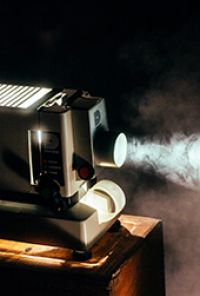 The Bromley Boys
Rated PG
106 mins 2D Digital Comedy Adults £8.00 Concessions £7.00 Evening £9.00
Synopsis
In 1969, with England preparing for the defence of their World Cup crown and George Best delighting crowds with his virtuoso skills at Old Trafford, 15 year old David Roberts fell in love...head over heels in love… with his local non-league club Bromley FC.

The Lillywhites were a team who had seen better days: crowds had dwindled to less than a hundred, players were turning up late, if at all, and the team were letting in so many goals that taunting opposition fans would lose count of the score.

David Roberts was a loner in love with football.

Finding it hard to fit in at school he longs to be ingratiated into the inner sanctum of Bromley FC's most loyal fans. These fans include Derek, Roy and Peter, three misfits with less influence at the club than they imagine. A chance meeting at a local cafe means David is welcomed in to the fold but there's a catch... he must lead the way in forcing current team manager Dick Ellis out. While enforcing a bungled one man protest David meets Ruby, the daughter of terrifying club Chairman Charlie McQueen.

The awful season continues being lit up by brief moments of quality provided mainly by David's hero and Bromley's star player, Alan Stonebridge. During a search to ask 'Stoney' some questions for his scrapbook David stumbles in to the Chairman's office and across a secret that will change Bromley Football Club forever. But before David can investigate further he is interrupted by the Chairman's daughter, and child genius, Ruby... a girl who appears to now have a twinkle in her eye for David.

What follows are a catalogue of hilarious attempts by David and his new friends to find out what's going on at their beloved and astoundingly awful Bromley FC. To complicate matters David is sent to boarding school and subsequently expelled, battles with his world weary father, starts at a comprehensive school and embarks on a seemingly sham relationship with the Chairman's daughter in order to infiltrate the club. A relationship that will lead him to a party at the Chairman's house where David will learn the terrible truth...

The final act finds David and his new friends thrust deep in to the biggest story in non-league football history. With furious club Chairman Charlie McQueen on the war path David must choose between his undying love for Bromley FC, the wishes of his parents, and his growing feelings for Ruby. David's life is unravelling fast. He just needs one thing to make it all better.

A Bromley win on the last day of the season...
Content Advisory: mild bad language
First UK Showing: 1st June 2018
If you wish to book a movie deal for this film, please do not book online, but call us on 015394 33845.