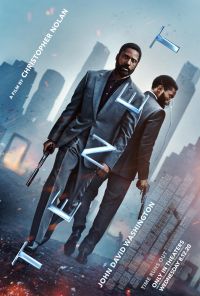 Tenet
Rated 12A
150 mins 2D Digital Action Adults £8.00 Concessions £7.00 Evening £9.00
Synopsis
Armed with only one word—Tenet—and fighting for the survival of the entire world, the Protagonist journeys through a twilight world of international espionage on a mission that will unfold in something beyond real time. Not time travel. Inversion.
Content Advisory: moderate violence, threat, domestic abuse, infrequent strong language
First UK Showing: 26th August 2020
If you wish to book a movie deal for this film, please do not book online, but call us on 015394 33845.