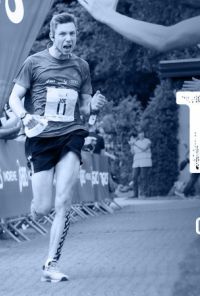 Ten
A Q&A will follow the screening.

Ten sets out to answer one question: 'Why do people run?'
It is a simple question, but one which lots of runners have to think about carefully. They might not even know - or be prepared to admit the truth.
In a search for answers, film maker Giles Brown follows the fortunes of one of the athletes taking on the Brathay 10 in 10.
Organised by the Brathay Trust each year, the event challenges participants to run 10 consecutive marathons around Windermere, culminating in the Asics Windermere Marathon.
Ten explores Joe's motivation, as well as the emotions, support, love and pain that goes into getting all of the athletes through one of the UK's most gruelling running challenges.