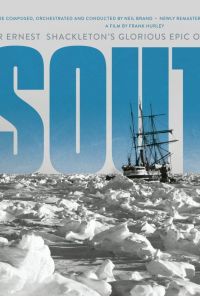 South
Rated U
81 mins 2D Digital Adventure Adults £8.00 Concessions £7.00 Evening £9.00
Synopsis
Hurley's documentary record of Ernest Shackleton's troubled 1914-16 expedition to Antarctica is notable for its stunningly dramatic images and the matter-of-fact way in which it deals with the actions of the explorer in the face of death. Trapped in the pack ice and drifting helplessly, their ship Endurance was crushed and sank. The camera turned to the crew's subsequent battle for survival, confirming South as one of the most remarkable exploration films ever made. Fully restored by the BFI National Archive.
Content Advisory: no material likely to offend or harm
First UK Showing: 28th January 2022
If you wish to book a movie deal for this film, please do not book online, but call us on 015394 33845.