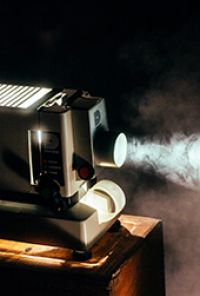 Saul - Recorded at Glyndebourne
Not Rated
200 mins 2D Digital Opera Adults £8.00 Evening £9.00
Synopsis
Thursday 26th July 2018 at 6.30pm

Tickets £17.50; Movie Deal £34.45

David has vanquished the giant Goliath, but not everyone rejoices in his victory. Jealous of the young warrior, King Saul turns against him, descending into violent, destructive madness that forces his children to choose between loyalty and love, tearing both a family and a nation apart. Handel's vision of a Lear-like king is astonishing in its psychological complexity, offering a musical portrait of mental collapse few have since matched. Combined with thrilling choruses that exploit the virtuosic potential of their singers, exquisite arias and bold orchestration filled with unusual instruments, it creates a Biblical drama of truly Shakespearean scope.

Barrie Kosky's blazingly original and visually spectacular staging of Handel's oratorio pairs baroque music with contemporary choreography and lavish designs to create an enthralling theatrical fusion of old and new.

Sung in English with English subtitles. Recorded live at Glyndebourne in 2015.

Creative team:
Conductor Laurence Cummings
Director Barrie Kosky
Designer Katrin Lea Tag
Cast includes:
Saul/Apparition of Samuel Markus Brück
David Iestyn Davies
Jonathan Allan Clayton
Orchestra of the Age of Enlightenment
The Glyndebourne Chorus

Book your tickets online!
If you wish to book a movie deal for this film, please do not book online, but call us on 015394 33845.