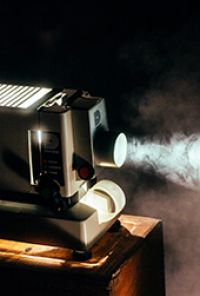 Rigoletto - Live from The ROH
Tuesday 16th January 7.15pm

Adults £17.50; Movie Deal £34.45
Children 12 & Under £10.00; Movie Deal £22.50

The corruption of innocence is at the heart of Verdi's potent tragedy in David McVicar's production for The Royal Opera.
Rigoletto, court jester to the libertine Duke of Mantua, is cursed by the father of one of the Duke's victims for his irreverent laughter. When the Duke seduces Rigoletto's daughter Gilda, it seems the curse is taking effect…

David McVicar's production highlights the cruelty at the heart of the court of Mantua. Richly dressed courtiers engage in orgies and revelries to Verdi's heady, spirited dances. The opera's many musical highlights include the ebullient 'La donna è mobile', in which the Duke boasts of his disregard for women; Gilda's exquisite, plangent duets with Rigoletto and the Duke; and the gorgeous Act III quartet that beautifully weaves the voices together as the story quickens to its shattering conclusion.

Giuseppe Verdi wrote in 1855 that Rigoletto was his 'best opera'. He had had to overcome state censorship to stage it – the censors objected to its depiction of an immoral ruler – but he was vindicated by the premiere's huge success in 1851. Rigoletto was performed 250 times in the next 10 years and has remained one of the most popular of all operas.

Opera in three acts. Sung in Italian with English subtitles.

Book your tickets online!