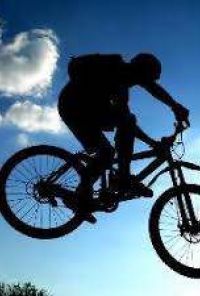 Reverence - full length mountain bike film
Monday 11th February 2019 at 6.30pm

Reverence - A Journey Into Fear is a full length mountain bike film that delves into the psyche of eight elite Mountain Bike superstars on a quest to understand what motivates them to tirelessly lay down their legacy. Through the timeline of the film we take the viewer on a journey of fear showing where each athlete's fears originate from, how their fears got implanted into their psyche and what they do to manage their fears to accomplish the unthinkable.

Globally known athletes Darren Berrecloth, Gee Atherton, Dan Atherton, Rachel Atherton, Cam McCaul, Tyler McCaul, James Doerfling and Matt Macduff open up to show the viewer a glimpse inside their thinking specific to their inner fears. Featuring disciplines in World Cup Downhill racing to Freeriding the athletes show the viewer big moments, failures and life time accomplishments.

Produced by: Darren and Ryan Berrecloth
Directed by: Ambrose Weingart

Cinema ticket only £8.50
Cinema ticket & Pizza Deal £15.75 (any Solito sized pizza)
Zeffs Movie Deal £21.75
Fellinis Movie Deal £23.75

Call us on 015394 33845 to book a Movie Deal or book tickets only online!