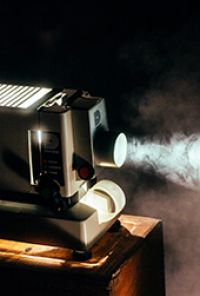 Ready Player One 3D
Rated 12A
140 mins 3D Digital Action Adults £8.00 Concessions £7.00 Evening £9.00
Synopsis
The film is set in 2045, with the world on the brink of chaos and collapse. But the people have found salvation in the OASIS, an expansive virtual reality universe created by the brilliant and eccentric James Halliday (Mark Rylance). When Halliday dies, he leaves his immense fortune to the first person to find a digital Easter egg he has hidden somewhere in the OASIS, sparking a contest that grips the entire world. When an unlikely young hero named Wade Watts (Tye Sheridan) decides to join the contest, he is hurled into a breakneck, reality-bending treasure hunt through a fantastical universe of mystery, discovery and danger.
Content Advisory: moderate violence, horror, infrequent strong language
First UK Showing: 30th March 2018
If you wish to book a movie deal for this film, please do not book online, but call us on 015394 33845.