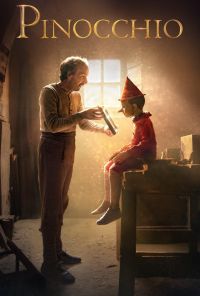 Pinocchio
Rated PG
125 mins 2D Digital Drama Adults £8.00 Concessions £7.00 Evening £9.00
Synopsis
In this live-action adaptation of the beloved fairytale, old woodcarver Gepetto (Roberto Benigni), fashions a wooden puppet, Pinocchio (Federico Ielapi), who magically comes to life. Pinocchio longs for adventure and is easily led astray, encountering magical beasts, fantastical spectacles, while making friends and foes along his journey. However his dream is to become a real boy, which can only come true if he finally changes his ways.
Content Advisory: scary scenes, mild violence
First UK Showing: 14th August 2020
If you wish to book a movie deal for this film, please do not book online, but call us on 015394 33845.