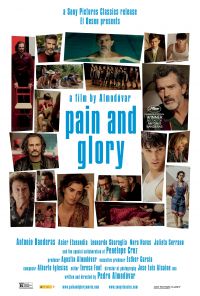 Pain & Glory
Rated 15
120 mins 2D Digital Drama Adults £8.00 Evening £9.00
Synopsis
Directed by Pedro Almodóvar

PAIN AND GLORY explores the tumultuous life of an aging director as he comes face to face with his life choices. In a semi-autobiographical cinematic experience, PAIN AND GLORY is a candid roundup of key moments within the auteur's personal and professional past.
If you wish to book a movie deal for this film, please do not book online, but call us on 015394 33845.