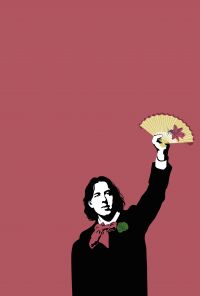 Oscar Wilde ENCORE Season: Lady Windermere's Fan
Wednesday 27th February 2019 at 8.00pm

Oscar Wilde Encore Season - Wilde Wednesdays.

A new production of Oscar Wilde's social comedy, Lady Windermere's Fan, directed by award-winning writer, actor and director Kathy Burke, and filmed especially for cinemas at the Vaudeville Theatre in London's West End. Kathy Burke brings together a talented comedic cast including the Olivier Award winning actress Samantha Spiro as Mrs Erlynne, Kevin Bishop as Lord Darlington and Jennifer Saunders as the Duchess of Berwick, making her return to the West End stage for the first time in over twenty years. This is the second play from the Oscar Wilde Season, a year-long celebration of the brilliant Victorian playwright being staged by Classic Spring, a new theatre company led by Dominic Dromgoole, former Artistic Director of Shakespeare's Globe.

The day of Lady Windermere's birthday party, and all is perfectly in order. Until her friend Lord Darlington plants a seed of suspicion. Is her husband having an affair? And will the other woman really attend the party? First performed in 1892, Lady Windermere's Fan explores the ambiguity of upper class morality and the fragile position of women in society in the late Victorian era in one of Wilde's most popular and witty plays.

Call us on 015394 33845 to book a Movie Deal or book tickets only online!