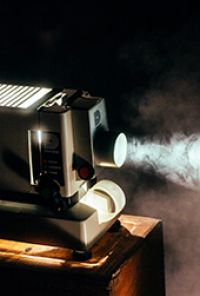 NYE - The Retrosettes
Not Rated
180 mins Not a Film Unknown Adults £8.00 Evening £9.00
Synopsis
The Retrosettes are a 50s and 60s inspired quintet from Manchester. After appearing in Paolo Sorrentino's 'Youth' alongside Michael Caine, Harvey Keitel, Jane Fonda and Paul Dano, the band released their first album 1, 2, Yes, Go! (Universal Music Group/Wasted Talent) in Feb 2017. The album is currently album of the week on many major German Radio stations.

After touring with Simply Red in Germany in July 2016 and then with Lindsey Stirling across Europe in March 2017, the 'Fab Five' have started to create a following in Germany, Austria and Switzerland.

With a sound that combines the 60s British invasion Rock/Pop scene with 70s Northern Soul and modern pop music, The Retrosettes have captured a sound that is both modern and vintage combined.
If you wish to book a movie deal for this film, please do not book online, but call us on 015394 33845.