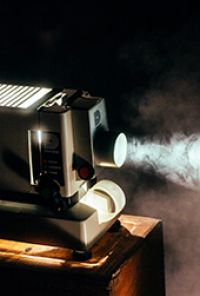 Mountain
Rated PG
74 mins 2D Digital Documentary Adults £8.00 Concessions £7.00 Evening £9.00
Synopsis
Introducing Mountain – an epic cinematic and musical collaboration between BAFTA-nominated Sherpa director Jennifer Peedom, climber and cinematographer Renan Ozturk, writer Robert Macfarlane and Richard Tognetti, Artistic Director of world-renowned Australian Chamber Orchestra.

Only three centuries ago, setting out to climb a mountain would have been considered close to lunacy. The idea scarcely existed that wild landscapes might hold any sort of attraction. Mountains were places of peril, not beauty. An upper world to be shunned, not sought out. How then have mountains come to hold us spellbound, drawing us into their dominion, often at the cost of our lives?

Shot by the world's leading high altitude cinematographers, with narration written by celebrated British writer, Robert Macfarlane, the film explores the nature of our modern fascination with mountains.

Featuring works by Chopin, Grieg, Vivaldi, Corelli, Beethoven and original compositions by Richard Tognetti.
Content Advisory: brief mild injury detail
First UK Showing: 15th December 2017
If you wish to book a movie deal for this film, please do not book online, but call us on 015394 33845.