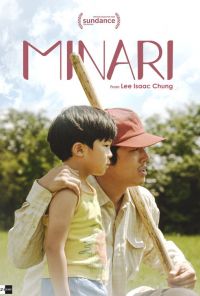 Minari
Rated 12A
116 mins 2D Digital Drama Adults £8.00 Concessions £7.00 Evening £9.00
Synopsis
A tender and sweeping story about what roots us, Minari follows a Korean-American family that moves to a tiny Arkansas farm in search of their own American Dream. The family home changes completely with the arrival of their sly, foul-mouthed, but incredibly loving grandmother. Amidst the instability and challenges of this new life in the rugged Ozarks, Minari shows the undeniable resilience of family and what really makes a home.
Content Advisory: rude gesture, suicide references
First UK Showing: 14th May 2021
If you wish to book a movie deal for this film, please do not book online, but call us on 015394 33845.