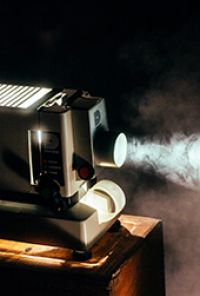 Messiah - Recorded at Bristol Old Vic
Not Rated
135 mins 2D Digital Live Theatre Adults £8.00 Evening £9.00
Synopsis
Wednesday 28th March 6.00pm

Tickets £10.00; Movie Deal £26.95

Inspired by Handel's profound religious masterpiece, this acclaimed Bristol Old Vic production provides a rare chance to experience a powerfully dramatic account of Messiah and to rediscover the intense spirituality of its many well-known arias and choruses. Staged by the Tony Award-winning director Tom Morris (War Horse), this extraordinary production features Europe's most celebrated Baroque orchestra The English Concert, the magnificent Erebus Ensemble and a cast of internationally-renowned soloists.

The story explores the drama and struggle of faith, showing a group of people whose grief at the loss of their leader is transformed into hope through a narrative of resurrection. Through their despair, the Apostles gradually realise their mission is to redeem the world by sharing the story of Jesus's life and death with all humanity.

Described by the critics as an 'astonishingly beautiful' (The Stage),'direct and impactful interpretation' (The Times), this dramatised concert is a rare treat for connoisseurs and enthusiasts alike.
If you wish to book a movie deal for this film, please do not book online, but call us on 015394 33845.