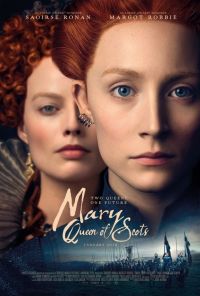 Mary Queen of Scots
Rated 15
124 mins 2D Digital Biography Adults £8.00 Evening £9.00
Synopsis
Mary, Queen of Scots explores the turbulent life of the charismatic Mary Stuart. Queen of France at 16 and widowed at 18, Mary defies pressure to remarry. Instead, she returns to her native Scotland to reclaim her rightful throne. But Scotland and England fall under the rule of the compelling Elizabeth I. Each young Queen beholds her "sister" in fear and fascination. Rivals in power and in love, and female regents in a masculine world, the two must decide how to play the game of marriage versus independence. Determined to rule as much more than a figurehead, Mary asserts her claim to the English throne, threatening Elizabeth's sovereignty. Betrayal, rebellion, and conspiracies within each court imperil both thrones – and change the course of history.
Content Advisory: Strong violence, sex, sexual violence
First UK Showing: 18th January 2019
If you wish to book a movie deal for this film, please do not book online, but call us on 015394 33845.