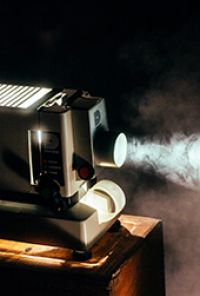 Madama Butterfly - Live from Glyndebourne
Not Rated
200 mins 2D Digital Opera Adults £8.00 Evening £9.00
Synopsis
Thursday 21st June 2018 at 6.30pm

Tickets £17.50; Movie Deal £34.45

Madama Butterfly is a classic love story that never fails to move, a tragic romance that sweeps you along in the intensity of its action. When an innocent young Geisha meets an American naval officer she falls instantly and deeply in love. Giving up her family and her faith, she risks all in marriage to the dashing Lieutenant Pinkerton. But her fragile happiness cannot last. Soon love turns to abandonment and betrayal, and Butterfly is forced to make one final, agonising sacrifice. Bursting with exotic colour and memorable melodies, Puccini's seductive score conceals a dramatic blade that cuts to the heart. Blending authentic Japanese music with luscious European harmonies and orchestration, the opera is an irresistible fusion of East and West. Praised by critics as a 'thoughtful, provocative staging' and a 'scathing study of exploitation', Annilese Miskimmon's production updates the action to the 1950s. This post-war setting brings to the fore the darker elements of Puccini's story. Little wonder that this opera has inspired numerous contemporary adaptations and reimaginings, including the hit musical Miss Saigon.

Creative team:
Conductor Omer Meir Wellber
Director Annilese Miskimmon
Designer Nicky Shaw
Cast includes:
Cio-Cio-San Olga Busuioc
Suzuki Elizabeth DeShong
Lieutenant B F Pinkerton Joshua Guerrero
London Philharmonic Orchestra
The Glyndebourne Chorus

Book your tickets online!
If you wish to book a movie deal for this film, please do not book online, but call us on 015394 33845.