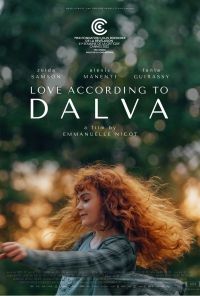 Love According To Dalva
Rated 15
88 mins 2D Digital Drama Adults £8.00 Evening £9.00
Synopsis
This film is subtitled

Dalva, 12, lives alone with her father. She dresses, wears make-up and lives like a woman. One evening, the police storm into their home and take her into foster care. Dumbfounded and outraged at first, she later meets Jayden, a social worker, and Samia, a teen with a temper. Through these new relationships, can Dalva learn to become a child again?
Content Advisory: child sex abuse theme, strong language
First UK Showing: 28th April 2023
If you wish to book a movie deal for this film, please do not book online, but call us on 015394 33845.