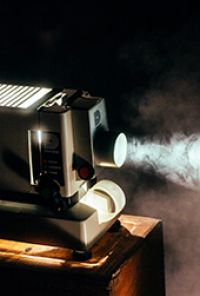 L'italiana in Algeri - Live from Gran Teatre del Liceu
Tuesday 18th December 2018 at 7.00pm

L'italiana in Algeri espouses the cause of women's rights through the resourceful way its protagonist, Isabella, deals with the coarse Mustafà. Rossini was only 21 when he triumphed with this two-act farce, which consolidated his personal style and his status as the rightful heir of 18th-century opera buffa. Great arias and dazzling ensembles – like the one punctuated by onomatopoeia at the end of the first act – are just a few of the gourmet dishes on this hilarious Rossini menu. It has been 36 years since L'italiana in Algeri was last seen at the Liceu. Riccardo Frizza will be back in the orchestra pit with an entire cast of specialists in this style of opera on the stage. The bright colours of director Vittorio Borrelli's mise-en-scène are very much in keeping with the imaginative spirit of Rossini's sparkling music.

CREATIVE TEAM

Conductor Ricardo Frizza
Director Vittorio Borrelli
Set Design Claudio Boasso
Costume Design Santuzza Calì
Lighting Andrea Anfossi
Chorus Master Conxita Garcia

Production Fondazione Teatro Regio di Torino

ARTISTIC TEAM

Mustafa Luca Pisaroni
Isabella Varduhi Abrahamyan
Elvira Sara Blanch
Zulma Lidia Vinyes-Curtis
Haly Tony Marsol
Lindoro Maxim Mironov
Taddeo Giorgio Caoduro

Symphony Orchestra and Chorus of the Gran Teatre del Liceu

Call us on 015394 33845 to book a Movie Deal or book tickets only online!