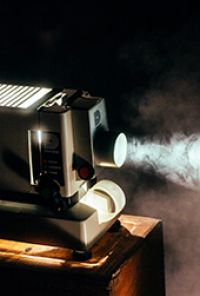 La Bohème - Live from The ROH
Tuesday 3rd October 7.15pm

Adults £17.50; Movie Deal £34.45
Children 12 & Under £10.00; Movie Deal 22.50

When Rodolfo, a penniless poet, meets Mimì, a seamstress, they fall instantly in love. But their happiness is threatened when Rodolfo learns that Mimì is gravely ill.

Acclaimed director Richard Jones (Boris Godunov, Il trittico) directs a new production of Puccini's La bohème. Irresistible in its witty, passionate blend of comedy and tragedy, the opera focusses on the lives of a group of young artists as they eke out an existence on the bohemian fringes of Paris. Jones brings his characteristically acute insight to this much-loved classic, visualized in Stewart Laing's spectacular setting.

Puccini's romantic depiction of bohemian Paris, with memorable music and a love story drawn from everyday life, has captivated audiences around the world, making La bohème one of the best-loved of all operas. It was first performed in Covent Garden in 1897 and has had more than five hundred performances there since.

New production. Opera in four acts. Sung in Italian with English subtitles

Book your tickets online!