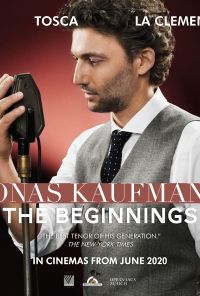 Jonas Kaufmann - The Beginnings - CARMEN
Tuesday 8th February 8pm

"A typhoon of passion: frenetic applause for 'Carmen' in Zurich" — Der Standard
With this festival performance from the Zurich Opera, the great Vesselina Kasarova makes her long-awaited debut in one of the greatest mezzo roles in the operatic repertoire: Carmen.

She has a partner of equal stature in Jonas Kaufmann's Don José, who, in Matthias Hartmann's production, believably undergoes a transformation from repressed mama's boy to passionate, jealousy-crazed hothead. With "the looks and nonchalance of a rock star" (New York Magazine), Kaufmann is being handled as "arguably the greatest tenor of the past 50 years" (The Guardian). The Zurich production is Kaufmann's second stage version of Don José, following his role debut in London, which was greeted with standing ovations.