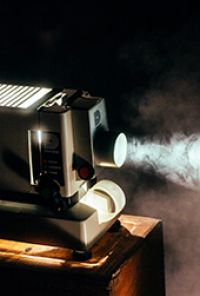 Ismael's Ghosts
Rated 15
135 mins 2D Digital Drama Adults £8.00 Evening £9.00
Synopsis
Ismaël Vuillard makes films. He is in the middle of one about Ivan, an atypical diplomat inspired by his brother. Along with Bloom, his master and father-in-law, Ismaël still mourns the death of Carlotta, twenty years earlier. Yet he has started his life over again with Sylvia. Sylvia is his light. Then Carlotta returns from the dead. Sylvia runs away. Ismaël rejects Carlotta. Driven mad by these ordeals, he abandons the shoot for his family home in Roubaix. There, he lives as a recluse, besieged by his ghosts.
Content Advisory: Infrequent very strong language, strong violence, nudity
First UK Showing: 1st June 2018
If you wish to book a movie deal for this film, please do not book online, but call us on 015394 33845.