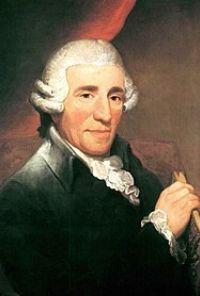 In search of Haydn
Phil Grabsky's biographical account of Haydn's life is a visual and aural extravaganza, including breath-taking performances by some of the world's most celebrated musicians. By speaking to some of the greatest exponents of Haydn's music, this film redresses the balance and sheds light on the master and his work.

Haydn's life spanned from the end of the Baroque period to Napoleon's invasion of Vienna, outliving his younger friend Mozart. He was one of the most prolific composers, producing more than 100 symphonies, 64 quartets, 16 extant operas, 51 piano sonatas and the oratorios 'The Creation' and 'The Seasons'.Through intimate and revealing interviews with experts and detailed extracts from Haydn's personal recollections, the audience gains tremendous insight not only into Haydn's music, but an appreciation of the artist himself.

The emphasis of the film is on the performance and interpretation of the works of Haydn – the composer both Mozart and Beethoven looked up to.