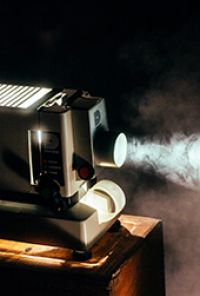 Imagine
Rated 15
83 mins 2D Digital Documentary Adults £8.00 Evening £9.00
Synopsis
Wednesday 19th September at 6.30pm
Sunday 23rd September at 4.00pm

Imagine is a cinematic collage of color, sound, dream and reality. Produced and directed by John and Yoko and including numerous friends and collaborators like George Harrison, Fred Astaire, Andy Warhol, Dick Cavett, Jack Palance and Jonas Mekas. The music film features a different visual treatment for every song, and follows John and Yoko during the recording sessions for the Imagine album in both the UK and New York, as they co-produced the record with Phil Spector. The 2018 re-released Imagine movie has been restored frame-by-frame, from the original reels with the audio remix by triple GRAMMY® Award-winning engineer, Paul Hicks. It is accompanied by 15 minutes of never-before-seen extras including studio footage of John and his band (including George Harrison, Nicky Hopkins from the Rolling Stones, Alan White from Yes and Klaus Voormann) performing "How Do You Sleep?" and "Oh My Love" in a specially created Dolby Atmos surround sound "raw studio" mix that would put you in the center of the recording studio while the band play live.

Call us on 015394 33845 to book a Movie Deal or book tickets only online!
Content Advisory: strong language
First UK Showing: 17th September 2018
If you wish to book a movie deal for this film, please do not book online, but call us on 015394 33845.