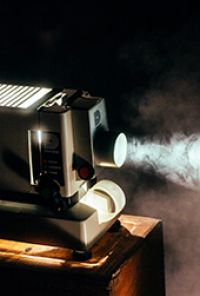 Hermitage: The Power of Art
Not Rated
88 mins 2D Digital Documentary Adults £8.00 Evening £9.00
Synopsis
Hermitage: The Power of Art tells the great stories and events that have passed down the corridors of world-famous Hermitage Museum and through the streets of St. Petersburg: from its foundation by Peter I to the splendour of Catherine the Great; from the triumph of Alexander I against Napoleon, to the 1917 Revolution; and down to the present day.

The spectacular imagery brings the viewer through the magnificent interiors of the museum and the Winter Palace, to the Theatre, to Raphael's Loggias, to the Portrait Gallery of Heroes from the 1812 War. Works from Leonard, Raphael, Rubens, Rembrandt and many, many more adorn the walls, whilst outside the walls the legend of St Petersburg is conveyed through poems and stories, both during the day and its night-time splendour, all in stunning 4K.

The Hermitage Museum in St Petersburg, Russia, is the world's second largest art museum attracting over 4.2 million visitors from across the globe in 2018. The vast museum features more than 3 million works of art within its 66,842 sq. metres of exhibition space with a tour route of over 30kms!
If you wish to book a movie deal for this film, please do not book online, but call us on 015394 33845.