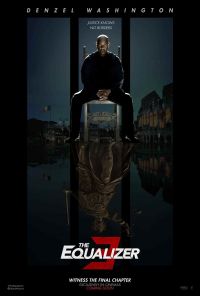 Hard Of Hearing Screening: The Equalizer 3
Rated 15
109 mins 2D Digital Action Adults £8.00 Evening £9.00
Synopsis
This screening will be subtitled for the hard of hearing.

Since giving up his life as a government assassin, Robert McCall (Denzel Washington) has struggled to reconcile the horrific things he's done in the past and finds a strange solace in serving justice on behalf of the oppressed. Finding himself surprisingly at home in Southern Italy, he discovers his new friends are under the control of local crime bosses. As events turn deadly, McCall knows what he has to do: become his friends' protector by taking on the mafia.
Content Advisory: Strong violence, injury detail, threat, language
First UK Showing: 30th August 2023
If you wish to book a movie deal for this film, please do not book online, but call us on 015394 33845.