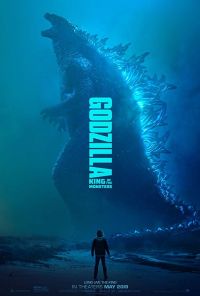 Godzilla: King of the Monsters
Rated 12A
132 mins 2D Digital Action Adults £8.00 Concessions £7.00 Evening £9.00
Synopsis
The new story follows the heroic efforts of the cryptozoological agency Monarch as its members face off against a battery of god sized monsters, including the mighty Godzilla, who collides with Mothra, Rodan, and his ultimate nemesis, the three headed King Ghidorah. When these ancient superspecies, thought to be mere myths, rise again, they all vie for supremacy, leaving humanity's very existence hanging in the balance.
Content Advisory: Moderate threat, violence, infrequent strong language
First UK Showing: 29th May 2019
If you wish to book a movie deal for this film, please do not book online, but call us on 015394 33845.