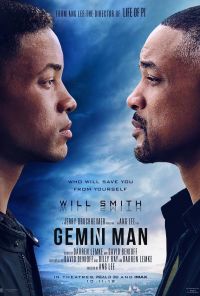 Gemini Man
Rated 12A
117 mins 2D Digital Action Adults £8.00 Concessions £7.00 Evening £9.00
Synopsis
Gemini Man is an innovative action-thriller starring Will Smith as Henry Brogan, an elite assassin, who is suddenly targeted and pursued by a mysterious young operative that seemingly can predict his every move. The film is directed by Academy Award®-winning filmmaker Ang Lee and produced by renowned producers Jerry Bruckheimer, David Ellison, Dana Goldberg and Don Granger. Also starring are Mary Elizabeth Winstead, Clive Owen and Benedict Wong.
Content Advisory: Moderate violence, infrequent strong language
First UK Showing: 11th October 2019
If you wish to book a movie deal for this film, please do not book online, but call us on 015394 33845.