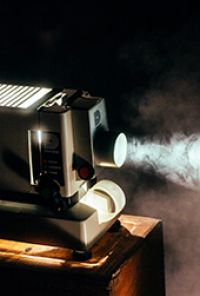 Funny Cow
Rated 15
103 mins 2D Digital Comedy Adults £8.00 Evening £9.00
Synopsis
'Funny Cow' charts the rise to stardom of a female comedienne through the 1970's and 1980's. It is set against the backdrop of working men's clubs and the stand-up comedy circuit of the North of England.

From her troubled childhood to her turbulent adult relationships, the Funny Cow uses the raw material of her life experiences to bring her unique style of comedy to the stage. A stand-up comedienne in an all-male world, 'Funny Cow' delivers tragedy and comedy in equal measure.

Maxine Peake plays the role of a lifetime as 'Funny Cow' with Tony Pitts as her violent soul mate 'Bob', Paddy Considine acts as her middle class lover 'Angus' and Stephen Graham plays her brother 'Mike'.
Content Advisory: very strong language, domestic violence, strong sex references, suicide
First UK Showing: 20th April 2018
If you wish to book a movie deal for this film, please do not book online, but call us on 015394 33845.