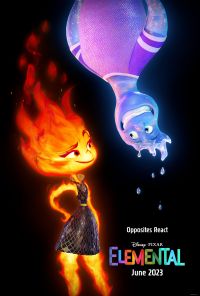 Elemental
Rated PG
109 mins 2D Digital Adventure Adults £8.00 Concessions £7.00 Evening £9.00
Synopsis
From Disney and Pixar. In a city where fire, water, land, and air residents live together, a fiery young woman and a go-with-the-flow guy are about to discover something elemental: How much they actually have in common. Directed by Peter Sohn and produced by Denise Ream.
Content Advisory: implied mild bad language
First UK Showing: 7th July 2023
If you wish to book a movie deal for this film, please do not book online, but call us on 015394 33845.