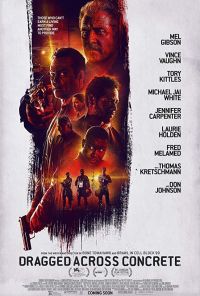 Dragged Across Concrete
Rated 18
159 mins 2D Digital Action Adults £8.00 Evening £9.00
Synopsis
DRAGGED ACROSS CONCRETE follows two police detectives who find themselves suspended when a video of their strong-arm tactics is leaked to the media. With little money and no options, the embittered policemen descend into the criminal underworld and find more than they wanted waiting in the shadows.
Content Advisory: Strong bloody violence, gory images.
First UK Showing: 19th April 2019
If you wish to book a movie deal for this film, please do not book online, but call us on 015394 33845.