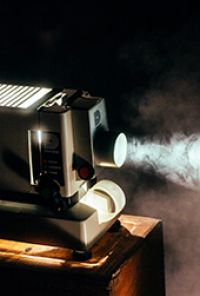 Don Carlos - Live from the Opéra de Paris
Not Rated
290 mins 2D Digital Opera Adults £8.00 Evening £9.00
Synopsis
Thursday 19th October 5.00pm

Tickets £15.00; Movie Deal £31.95

"Why should I be indiscreet when my silence can do him no harm, and possibly protect him? Why warn the sleeper of the storm cloud overhead?... It is enough for me to guide it away from you in silence, so that you may waken to clear skies." - The Marquis of Posa, Don Carlos, Schiller, Act IV, Scène 6

If there exists an opera that defies boundaries at every level, be they dramatic or dramaturgical, it is certainly Verdi's Don Carlos, a work by an Italian composer created in French, and in which the climate of war with Spain and the melancholy of human beings draw our attention to the fate to Flanders.

Politics, religion, history and psychoanalysis are all entwined here, increasingly exacerbating the fears and taboos between the protagonists. Krzysztof Warlikowski strips down a tragedy haunted by ghosts, and places the intimate at the heart of an imaginary fresco truer than history itself. Along with Philippe Jordan, he reveals to the public the very first version of this great five-act opera: the version modified by Verdi himself for the work's first performance in 1867. Echoing this historic version, the Paris Opera will be scheduling the five-act version of Don Carlos in Italian in 2019.

Opera in 5 Acts. Sung in French.

Book your tickets online!
If you wish to book a movie deal for this film, please do not book online, but call us on 015394 33845.