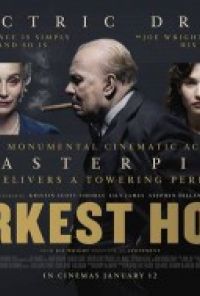 Darkest Hour
Rated PG
125 mins 2D Digital Drama Adults £8.00 Concessions £7.00 Evening £9.00
Synopsis
Within days of becoming Prime Minister, Winston Churchill must face his most turbulent and defining trial: exploring a negotiated peace treaty with Nazi Germany, or standing firm to fight for the ideals, liberty and freedom of a nation. As the unstoppable Nazi forces roll across Western Europe and the threat of invasion is imminent, and with an unprepared public, a skeptical King, and his own party plotting against him, Churchill must withstand his darkest hour, rally a nation, and attempt to change the course of world history.
Content Advisory: mild bad language
First UK Showing: 12th January 2018
If you wish to book a movie deal for this film, please do not book online, but call us on 015394 33845.