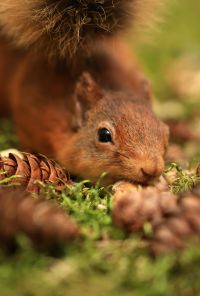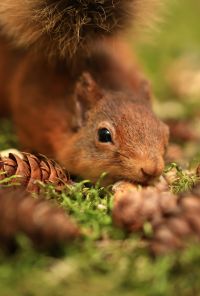 Cumbrian Red - Saving Our Red Squirrels
Not Rated
27th Sep 20:00 102 mins 2D Digital Event
The latest documentary from multi-award winning filmmaker Terry Abraham, producer of the BBC hit series 'Life of a Mountain': 'Cumbrian Red - Saving Our Red Squirrels'.

Featuring stunning cinematography, this breathtaking, moving and educational film documents the plight of native red squirrels within the Lake District National Park and Cumbria. Learn more about the life of these beloved and iconic creatures alongside the voices of scientists, rangers, conservationists and locals as they seek to protect and conserve endangered red squirrels.

Written, Produced and Directed by Terry Abraham.

Narrated by Eric Robson OBE.

In association with the University of Cumbria, Center Parcs, National Trust, Cumbrian Ales and The Beatrix Potter Society.

£5 of ticket donated to Westmorland Red Squirrels.