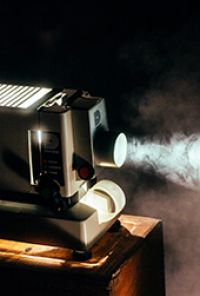 Carmen On The Lake - Bregenz Austria 2017
Rated 12A
141 mins 2D Digital Event Adults £8.00 Concessions £7.00 Evening £9.00
Synopsis
Sunday 29th July 2018 at 2.30pm

Tickets £18.00; Movie Deal £34.95

She's desired by all and is an object of fascination for the soldiers on guard duty as they smoke and play cards: Carmen. The soldier Don José is ordered to detain her after a fight but she twists him around her finger. He is arrested for his weakness but is soon released. He sees the flower she threw at him as a token of her love and dreams of spending his life with her, even at the cost of losing his rank and status. He hides out with her band of smugglers, ignores Micaëla's words of warning, and even imagines he's more than a match for Escamillo, the swaggering bullfighter. The latter, however, has long since captured Carmen's heart, making Don José mad with jealousy...

Georges Bizet's captivating music with its Spanish sounds took the world by storm: Carmen's Habanera and Seguidilla, like Escamillo's Toreador's Song, are known to one and all. The French composer's most successful opera will be staged at Bregenz with a set designed by British artist Es Devlin. She has designed sets for pop stars like Ad le, U2, Take That, the Pet Shop Boys and Kanye West. In collaboration with the stage director Kasper Holten, Director of Opera at the Royal Opera House in London, she has also worked at opera houses in Helsinki and Copenhagen, at the Theater an der Wien and the Royal Opera House Covent Garden.

For the Danish stage director, this "opera about destiny and obsession" centres on "two people who are treated as outsiders, whose paths cross and who cling to each other in a passionate but unhealthy relationship".

Presented in association with Lake District Summer Music.

Book your tickets online!
Content Advisory: moderate sex references, violence
First UK Showing: 14th September 2017
If you wish to book a movie deal for this film, please do not book online, but call us on 015394 33845.